 AUTHENTIC STORIES INSPIRE
Established in 1998, Advanced Sports, Inc. (ASI) is a privately held corporation located in Philadelphia, PA. Our expertise is in designing innovative, relevant, desirable bicycles and components, which we market and distribute around the globe.
A FAMILY OF BRANDS
We produce more than 450 different types of bicycles under five powerful brands: Fuji, SE, Kestrel, Breezer, Phat Cycles, and Tuesday Cycles. We also produce, market and distribute the Oval Concepts brand of premium bicycle components.
Fuji Bikes
Established in 1899 and named after Japan's tallest peak, Fuji is one of the oldest bicycle brands in the world.

SE Bikes
Scot Enterprises has sponsored more riders in the BMX Hall of Fame than any other bike company.

Kestrel Bicycles
Kestrel consistently pushes the limits of traditional bike design with many world-first carbon fiber innovations.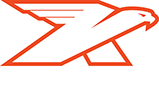 Breezer Bikes
Breezer was established in 1977 when Joe Breeze designed and built the first modern mountain bike.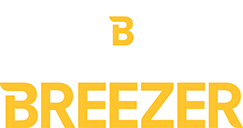 Oval Concepts
Oval focuses on aerodynamics, proper fit and comfort as a means of achieving speed and performance.

Phat Cycles
The innovator of the lifestyle cruiser, Phat Cycles embodies the independent spirit of riding a bike. Tuesday Cycles
Born in SoCal and inspired by the beach life, a Tuesday is the bike you want to ride all-day, everyday.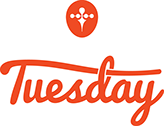 LEARN MORE
STORY
VALUES & STRATEGY
We believe that Authentic Stories Inspire. And our portfolio of brands proves that out. From Fuji, one of the oldest and most prestigious bicycle brands in the world, to Breezer, the original mountain bike brand, to Phat Cycles, the cruiser brand born from the "kustom kulture" design era of the 1950s and '60s, ASI has more unique stories to tell than any other bicycle company. We have a strategic relationship with our main manufacturer, giving us access to a variety of services including quality assurance, supply certification, material sourcing, an uninterrupted flow of products and freight forwarding.
REACH
ASI's corporate headquarters are located in Philadelphia, Pennsylvania in the United States of America.
Additional sales offices are located in Mutlangen, Germany; Taichung, Taiwan; and Durban, South Africa. ASI's products are sold through a global distribution network of specialty bicycle retailers that reaches 80 markets worldwide.
BRANDS
Have a question or comment for us? Please select the brands to which your question correlates, hit submit, and we'll get back to you ASAP!